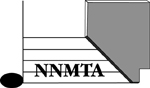 The Northern Nevada Music Teachers Association (NNMTA) is affiliated with the Nevada Music Teachers Association (NMTA) and with the Music Teachers National Association (MTNA, est. 1876).
NNMTA members stride toward professionalism, musical achievement, continuing education, national accreditation as well as networking among the music community, schools and arts-related organizations.
Students of NNMTA teachers can participate in recitals, festivals, master classes, local, national competitions and more. Achievement is recognized with awards and furtherance of musical expertise through opportunities of the NNMTA.
Organizations outside the NNMTA offer public venues for NNMTA events. The NNMTA State Convention's Guest Artist Concert Series held in Reno on Saturday evenings on odd-numbered years during the Fall season is such an event.