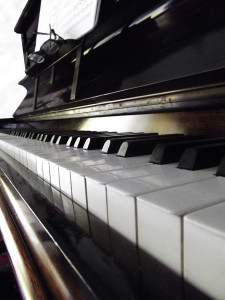 You can search for a teacher by entering either the name, city, zip code, or area of instruction in the search bar.   NCTM= Nationally Certified Teacher of Music
At the bottom of the table is a horizontal scroll bar to allow you to see email addresses and areas of instruction.
Looking for a teacher outside northern Nevada?  You can search for nationally certified teachers across the nation at the MTNA certification page.
| Last Name | First Name | Certified | Phone | City | Zip | Email | Areas of Instruction | | | | | | | | | | | | |
| --- | --- | --- | --- | --- | --- | --- | --- | --- | --- | --- | --- | --- | --- | --- | --- | --- | --- | --- | --- |
| Aller | David | | (415) 341-3485 | Reno | 89523 | davidaller@me.com | Double Bass, Bass Guitar, Guitar | | | | | | | | | | | | |
| Baldwin | Richard | | (775) 338-1082 | Reno | 89503 | songster2222@yahoo.com | Piano, Voice, Accompanying | | | | | | | | | | | | |
| Bolinger | Jerri | | (775) 265-7242 | Gardnerville | 89460 | jpbolinger@charter.net | Piano | | | | | | | | | | | | |
| Bryant | Margarita | NCTM | (775) 825-7157 | Reno | 89509 | margaritabryant@sbcglobal.net | Piano, Theory, Voice | | | | | | | | | | | | |
| Burbidge | Jocelyn | | (775) 229-2925 | Dayton | 89403 | musicmama303@gmail.com | Piano, Orchestra, Strings, Band, Accompanying | | | | | | | | | | | | |
| Chuan | Bryan | | (775) 772-2658 | Reno | 89509 | bryanchuan@gmail.com | Piano, Accompanying | | | | | | | | | | | | |
| Cope | Lacey | | (801) 636-0448 | Spanish Springs | 89441 | laceycope90@gmail.com | Voice, Piano | | | | | | | | | | | | |
| Courtney | Elaine | | (775) 233-2163 | Incline Village | 89451 | soundsoftahoe@me.com | Piano, Theory, Music for Little Mozart Classes | | | | | | | | | | | | |
| Duncan | Lawrence | | (775) 787-3091 | Reno | 89519 | reenoh@yahoo.com | Piano | | | | | | | | | | | | |
| Gorin | Rufina | NCTM | (650) 305-1462 | Incline Village | 89450 | mmgorin@aol.com | Piano, Theory, Accompaniment, Advance students, Teacher training | | | | | | | | | | | | |
| Harris | Cindy | NCTM | (775) 356-6130 | Sparks | 89436 | cindy@cse.unr.edu | Piano | | | | | | | | | | | | |
| Hogen | Louise | | (775) 883-7224 | Carson City | 89703 | rhlhht@att.net | Piano | | | | | | | | | | | | |
| Hudson | Karen | | (775) 747-5851 | Reno | 89503 | karena.hudson@gmail.com | Piano-Pedagogy, Brass, Accompanying | | | | | | | | | | | | |
| Jahn | Amy | | (775) 233-0352 | Reno | 89511 | amyjahn@charter.net | Piano | | | | | | | | | | | | |
| Jamin | Farida | | (775) 830-0785 | Sparks | 89436 | faridajamin@att.net | Piano, Early Childhood Music, Theory, Voice | | | | | | | | | | | | |
| Johnson | Sonnet | NCTM | (775) 848-6301 | Reno | 89509 | sonnetpiano@gmail.com | Piano, Theory, Vocal Coach | | | | | | | | | | | | |
| Kim | Youseon | | (775) 600-7949 | Reno | 89503 | goodpianist1@gmail.com | Voice, Theory, Piano | | | | | | | | | | | | |
| Kuncheff | Nancy | | (775) 853-1376 | Reno | 89511 | nkuncheff@sbcglobal.net | Piano, Theory, Voice | | | | | | | | | | | | |
| Langfeldt | Grace | | (775) 787-6212 | Reno | 89523 | gracenote55@charter.net | Piano, Flute | | | | | | | | | | | | |
| LaVake | Squeek | | (775) 847-9511 | Virginia City | 89440 | music@goodoldsongs.com | Piano, Choral | | | | | | | | | | | | |
| Legere | Kathleen | NCTM | (775) 673-3921 | Sun Valley | 89433 | kathlegere88@gmail.com | Piano | | | | | | | | | | | | |
| Lin | Catherine | | (775) 787-7508 | Reno | 89523 | catherinelinpiano@yahoo.com | Piano | | | | | | | | | | | | |
| Lucchesi | Rong | | (775) 250-3457 | Reno | 89509 | fan_rong75@yahoo.com | Piano, Theory | | | | | | | | | | | | |
| Marion | Eunice | | (775) 832-0568 | Incline Village | 89450 | misseuni@me.com | Piano, Violin, Voice, Ukulele, Guitar | | | | | | | | | | | | |
| Memmott | Holly | | (385) 245-8194 | Elko | 89801 | bjmemmott91@gmail.com | Piano, Voice, Choral, Theory, Elementary Music Education | | | | | | | | | | | | |
| Mickey | Kathryn | NCTM | (775) 677-0112 | Reno | 89506 | kathryn@kathrynmickey.com | Piano, Theory | | | | | | | | | | | | |
| Mielke | Nancy | | (775) 882-4518 | Carson City | 89706 | nancymielke@me.com | Piano, Voice, Choral | | | | | | | | | | | | |
| Mohr | Chelsea | | (916) 223-8513 | Reno | 89521 | mohrpiano@gmail.com | Piano, Percussion, Early Childhood Music Classes | | | | | | | | | | | | |
| Nomura | Mayu | NCTM | (775) 843-4574 | Reno | 89512 & 89502 | mayuiida@hotmail.com | Piano, Theory | | | | | | | | | | | | |
| Oranges | Mykal | | (775) 530-8773 | Sparks | 89434 | mykeys.studio1@gmail.com | Piano, Theory, Little Mozart Classes | | | | | | | | | | | | |
| Paul | Erika | NCTM | (775) 527-4949 | Reno | 89523 | erika@thejazzlady.com | Piano, Theory, Voice, Jazz | | | | | | | | | | | | |
| Pazar | Brenda | | (775) 432-2053 | Sparks | 89436 | ivoryhollowpianostudio@gmail.com | Piano | | | | | | | | | | | | |
| Phillips | Catherine | | (775) 738-5950 | Springcreek | 89815 | cathat@frontiernet.net | Piano | | | | | | | | | | | | |
| Piser | Mary | | (775) 737-9284 | Reno | 89511 | mebet100@gmail.com | Piano, Voice | | | | | | | | | | | | |
| Rich | Betty | NCTM | (775) 826-1556 | Reno | 89502 | bmusicrich@sbcglobal.net | Piano, Theory | | | | | | | | | | | | |
| Riley | Savannah | | (775) 842-1519 | Reno | 89509 | sommersski@gmail.com | Piano, Organ, Theory | | | | | | | | | | | | |
| Rylski | Lusa | | (775) 813-0880 | Reno | 89519 | rylskipianostudio@gmail.com | Piano | | | | | | | | | | | | |
| Saakyan | Tamara | | (702) 845-8202 | Reno | 89519 | tamsaak@yandex.com | Piano, Theory | | | | | | | | | | | | |
| Sant Ambrogio | Stephanie | | (775) 772-6507 | Reno | 89509 | ssantambrogio@unr.edu | Violin, Viola | | | | | | | | | | | | |
| Smith | Deidre | | (775) 786-5341 | Reno | 89509 | keyboardarts@sbcglobal.net | Piano, Theory, Voice | | | | | | | | | | | | |
| Smith | Denise | NCTM | (775) 747-6347 | Reno | 89503 | denisemsmith9@gmail.com | Piano, Theory | | | | | | | | | | | | |
| Swezey | Cynthia | | (775) 825-1438 | Reno | 89519 | cswezey41@gmail.com | Piano | | | | | | | | | | | | |
| Taylor | Carol | | (775) 787-7354 | Reno | 89523 | vivacarol@aol.com | Piano, Suzuki & Traditional | | | | | | | | | | | | |
| Tedford | Nancy | NCTM | (775) 813-7266 | Reno & Incline Village | 89502 & 89450 | nancy@tedfordpiano.com | Piano, Theory | | | | | | | | | | | | |
| Whelan | Meredith | NCTM | (530) 412-2518 | Reno | 89509 | mbergemann@gmail.com | Piano, Flute, Recorder | | | | | | | | | | | | |
| Winn | James | NCTM | (775) 784-4051 | Reno | 89523 | jamesw@unr.edu | Piano, Composition, Theory | | | | | | | | | | | | |